This falafel is the BEST on earth.
And only from this particular shop in Paris, in the heart of the Marais, on Rue de Rosiers.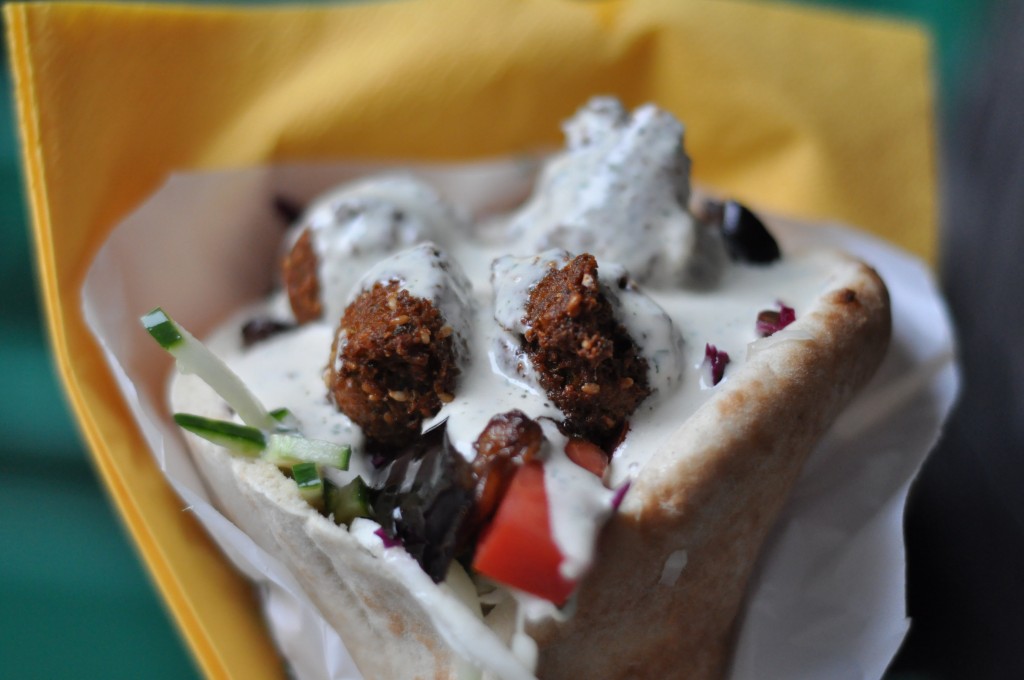 I am not the first to write about this place. But after 8 years of eating here, the experience never ceases to amaze me. And therefore I feel compelled to add my review to the long list of fanatical followers.
When I cooked in Paris this was my Sunday go-to because not a lot else was open and it was a healthy  and affordable place to grab lunch. L'As du Fallafel is closed on Saturday to observe the Sabbath but they serve up tasty food all afternoon on Sunday. In America restaurants are rarely closed on Sunday but not so in France. Although this is beginning to change, it can be a real drag when the last thing you want to do on your day off from cooking 14 hours a day is cook.
L'As du Fallafel is kosher. It is affordable. And it is always great. I love the fact that after years of eating here it is still reliable. The service is: friendly, English speaking, and high energy (I like that.) And the team in back of house and front remains the same – always a good sign.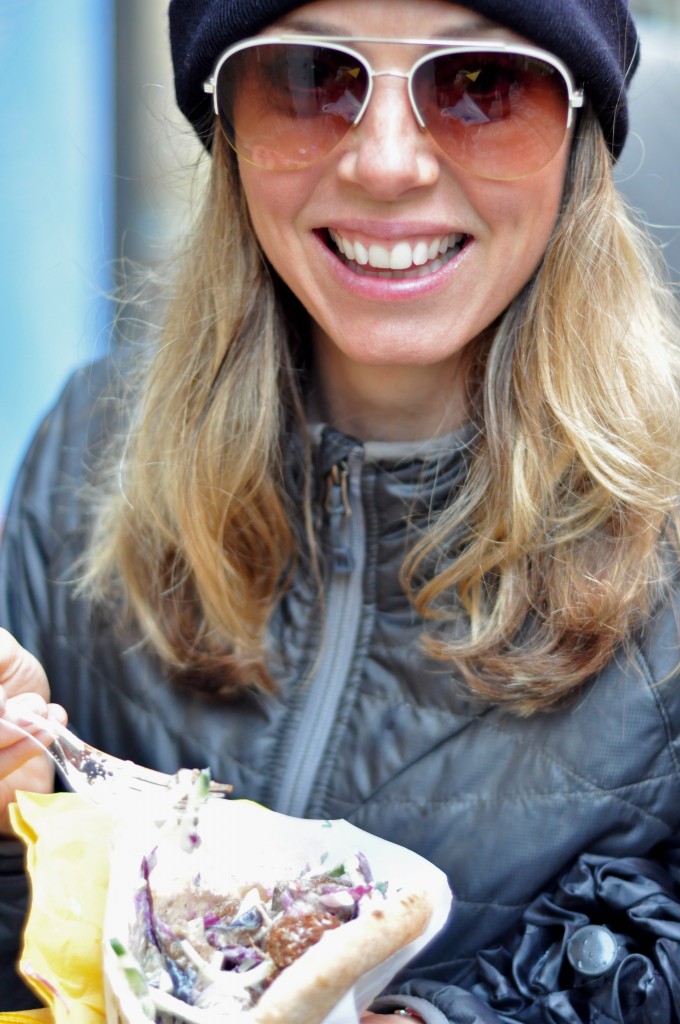 Although L'As du Fallafel has a restaurant,  I go to the street food window where the line extends for at least a block (but moves fast, so don't worry). You can get fries on top and extra sauce, but that's sort of a teenage thing to do – or a very drunk thing to do. Piling on fried salty food with extra hot sauce always sounds better when intoxicated.
The lamb schwerma is excellent, but sometimes it just feels good to pig out on a crazy delicious vegetarian meal. How often does that happen right? (Joking here, joking…)
So just what makes this kosher vegetarian falafel so crazy good that it literally attracts people from all the world? Is it the super fresh made-right-before-your-eyes chickpea fritters? Or the warm squishy homemade pita bread? Or the juicy cucumber, shredded cabbage, roasted eggplant, tomato, parsley, and spicy harissa sauce or rich tahini? Or what? What is it?
I don't know. I wish I did. I wanted to recreate this sandwich so badly at Citizen Cake. I spent weeks trying to perfect it. I soaked dried chickpeas for days. I shredded vegetables. I made humous. I made harrissa.  And it was good, but it just wasn't this. (No shame in trying.)
It might sound bizarre to be highly recommending a visit to L'As du Fallafel on your next trip to Paris given the amount of Michelin Starred restaurants, but you must. It's one of those things that can't  be explained but must be experienced for oneself.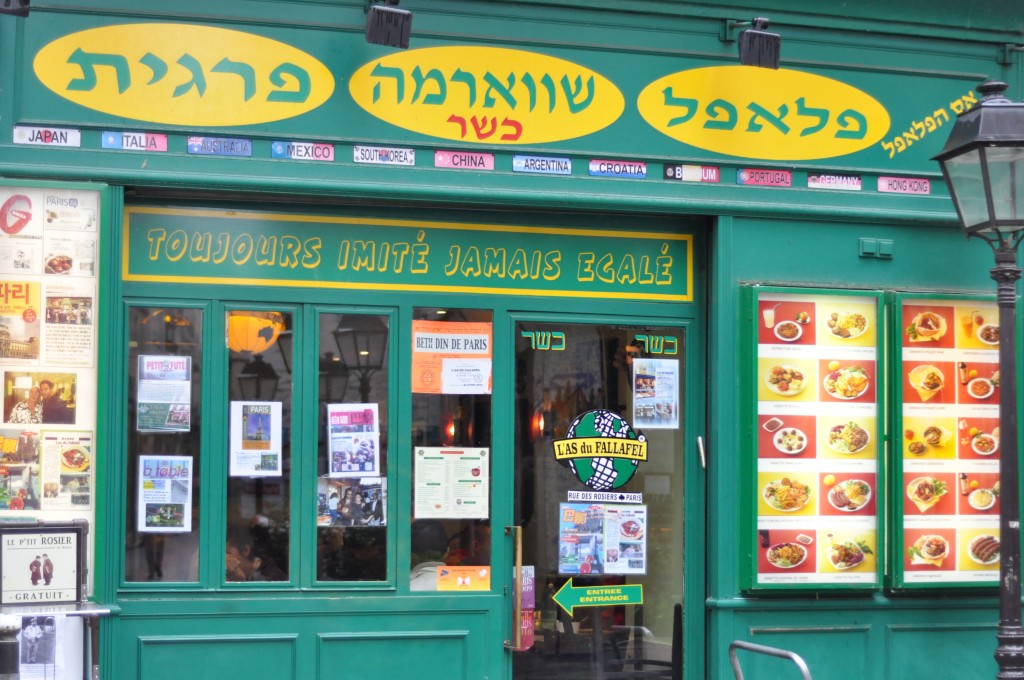 And besides, walking around in the Marais – the incredible Jewish and Gay quarter filled with history & modern trendy-chic fashion and culture – falafel in hand, window shopping and munching on a deliciously sloppy sandwich on a beautiful Sunday afternoon is not a bad way to spend the day.
Address: 
Telephone: +33.01.48.87.63.60